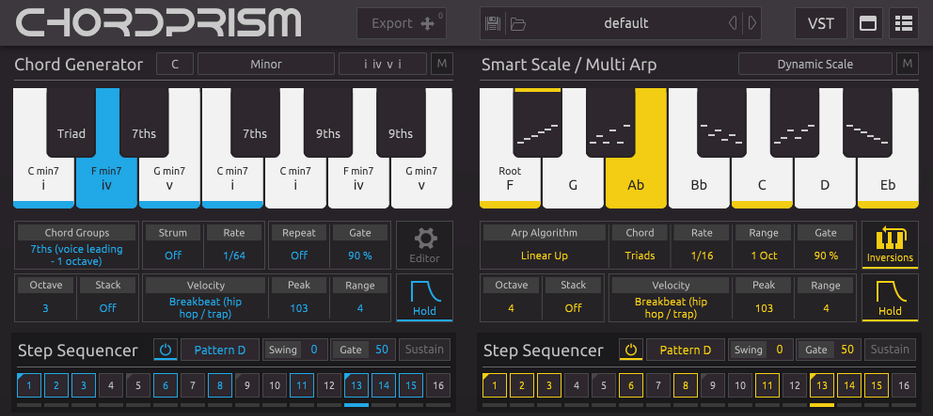 Mac OSX 10.11 and up (including Big Sur) / Windows 7 and up / All Sales Final
Installation and Setup (Mac OSX 10.11 and up including Big Sur / Windows 7 and up):
1. After purchasing a license through PayPal, you will receive an email from Ejunkie which will include your code.
2. Download: Mac / Windows 64 / Windows 32 (version 1.0.15 - updated 2/26/2021)
3. Install Chord Prism.
4. Make sure Chord Prism is assigned to a folder that will be scanned into your DAWs plugin library.
5. Open Chord Prism inside of your DAW and enter the activation code.
License Management:
License uses online verification, but can be used for 120 days offline before needing to reconnect to the internet.
License can be assigned to two different locations.
License can be deactivated from a current location within Chord Prism's Preferences window.
Free Trial:
Download from Step 2 above
Program will run for 2 weeks at full capacity. Following that it will no longer be accessible until an activation code is entered.